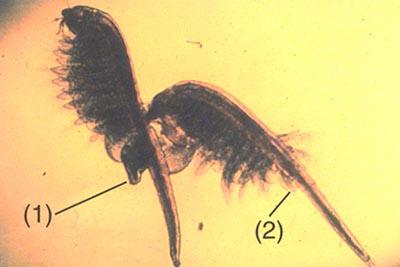 The male has a paired penis in the posterior part of the trunk region. Female Artemia can easily be recognized by the brood
pouch or uterus situated just behind the 11th pair of thoracopods. Eggs develop in two tubular ovaries in the abdomen.
Once ripe they become spherical and migrate via two oviducts into the unpaired uterus.