Benefits of applying GLOBAL GAP
Solving difficulties for agricultural products requires guidelines, policies and coordination of ministries, agencies and branches

GLOBAL GAP - Solutions for Vietnamese Agricultural Products
As an agricultural country, however, Vietnam agricultural products (Agricultural products here are understood in a broad sense, including products from fields of cultivation, forestry, fisheries) have many difficulties in consumption in both domestic and foreign markets, especially agricultural products.
Solving difficulties for agricultural products requires guidelines, policies and coordination of ministries, agencies and branches. However, producers need to proactively build their brand, increase the value and prove goods origin traceability, as well as the quality and safety of agricultural products, in order to find output in both domestic and international markets. Achieving GLOBAL GAP certification is a right and effective step to solve this difficult problem.

GLOBAL GAP - The standard is considered a solution for many agricultural products in Vietnam today.
After joining the World Trade Organization (WTO), Vietnam has continued on the path of international economic integration with a series of free trade agreements (FTAs), create hope for outputs for Vietnam agricultural products. However, at present, there is still 85% - 90% of our country's agricultural products exported to the world market through intermediaries with foreign "brands". Concerning to fruits and vegetables, China occupies more than a third of Vietnam's total export turnover, mainly through unofficial trade with unclear trade forms and high risks.
The reason for this situation is that the developed markets in the world enforce many other non-tariff barriers for imported agricultural products such as environmental and technical barriers, etc. In order to access these difficult markets, Vietnamese agricultural products shall comply strict requirements on food safety, environment, labor safety, ..., while most producers in our country are still small in size, and having difficulty when they access the standards and requirements above.
Nevertheless, if the agricultural producer is certified GLOBAL GAP, these difficulties will be handled. The Standard GLOBAL GAP is a set of standards about food safety, labor safety, and worker welfare. Additionally, it contains the less-focused requirements in Vietnam such as the environment, diversify ecosystems, traceability of products ... In fact, GLOBAL GAP has been used in strict markets such as the US and EU as non-tariff barriers to apply on many kinds of Vietnamese agricultural products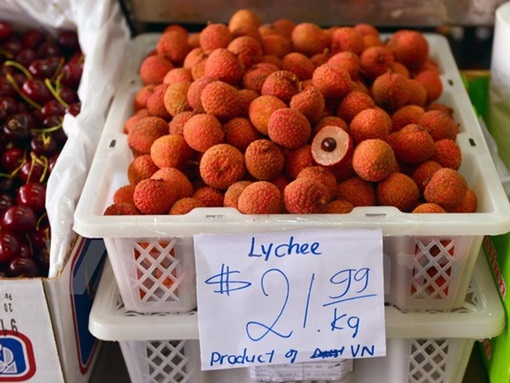 Luc Ngan lychee has been present in fastidious markets such as USA, Australia, UK
Thanks to the application of safety standards such as GLOBAL GAP, Luc Ngan lychee has been present in demanding markets such as the US, Australia, and the UK, bringing the biggest "winning" crop in 60 years to farmer in Bac Giang
In the domestic market, producers have to face to face with a situation of exceeding agricultural products, while imported agricultural products from other countries, especially China, appear more and more on the market. On the contrary, although the demand for clean agricultural products is very large, the agricultural products certified for safe, quality assurance of food hygiene and safety seem to be absent in the market. If they are certified GLOBAL GAP, it is easily that producer can participate in safe supply chains and consume their products through clean product consumption channels.
GLOBAL GAP help producers not only bring agricultural products to consumption channels, but also gain customers' trust and increase competitiveness in the market.
The GLOBAL GAP certificate is a guarantee that the food achieves an acceptable level of safety and quality, and the manufacturing process is proven to be sustainable, and it pays attention to health, safety, environment and welfare of workers. Therefore, agricultural products with GLOBAL GAP logo will be selected by consumer because they focus more and more on food hygiene and food safety.
The reason why GLOBAL GAP certified products have gained the trust of customers as well as domestic and international retail chains is the strict regulations on the use of fertilizers, pesticides (plant protection products), antibiotic and sanitation in production process. When applying GLOBAL GAP, manufacturers are required to have a list of fertilizers, pesticides and antibiotics allowed to be used. Thanks to control system and records, that list is complied strictly. At the same time, manufacturers must periodically take sample for examination to ensure that agricultural products satisfy the requirements of pesticide and antibiotic residues in consumer markets. Finally, at harvest time, the sanity rules of harvesting, transporting and packaging is necessary to obey. That ensure that the output of the production process is fresh products. As a result, consumers completly feel secure about food safety when using products certified GLOBAL GAP.
The quality management system applied GLOBAL GAP will support the manufacturers to control whole process. This is the basis for manufacturers to achieve improvement actions, or disease prevention actions which are comprehensive, synchronized and high efficiency. In addition, strict regulations on hygiene and occupational safety will also help manufacturers minimize accidents causing human and property losses, and strictly control food hygiene and safety for argriculture products. Thus, it can be seen that GLOBAL GAP certification helps producers to control production process, improve the efficiency of the management system, and minimize risks and damage when problems occur in production.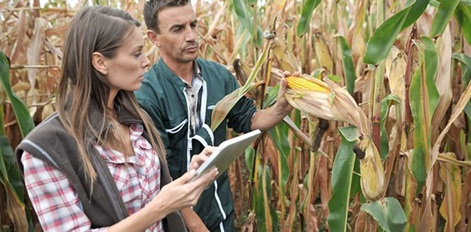 Internal audit - An effective tool to help GLOBAL GAP producers control production processes, minimize risks, and keep improving.
In brief, GLOBAL GAP is a bridge between producers and consumers, help agricultural products overcome technical barriers in order to penetrate into various and strict markets. In addition, GLOBAL GAP also helps producers to control production activities and minimize risks. By vitual of these advantages, GLOBAL GAP has currently selected by ministries, agencies and branches as a way to break through the difficult output. It can be said that, in the trend of international integration and increasing competition in agriculture, achieving GLOBAL GAP certification is one of the prerequisites for manufacturers to take the initiative to survive and develop in today's fluctuated agricultural market.
Translator: Department of Administration